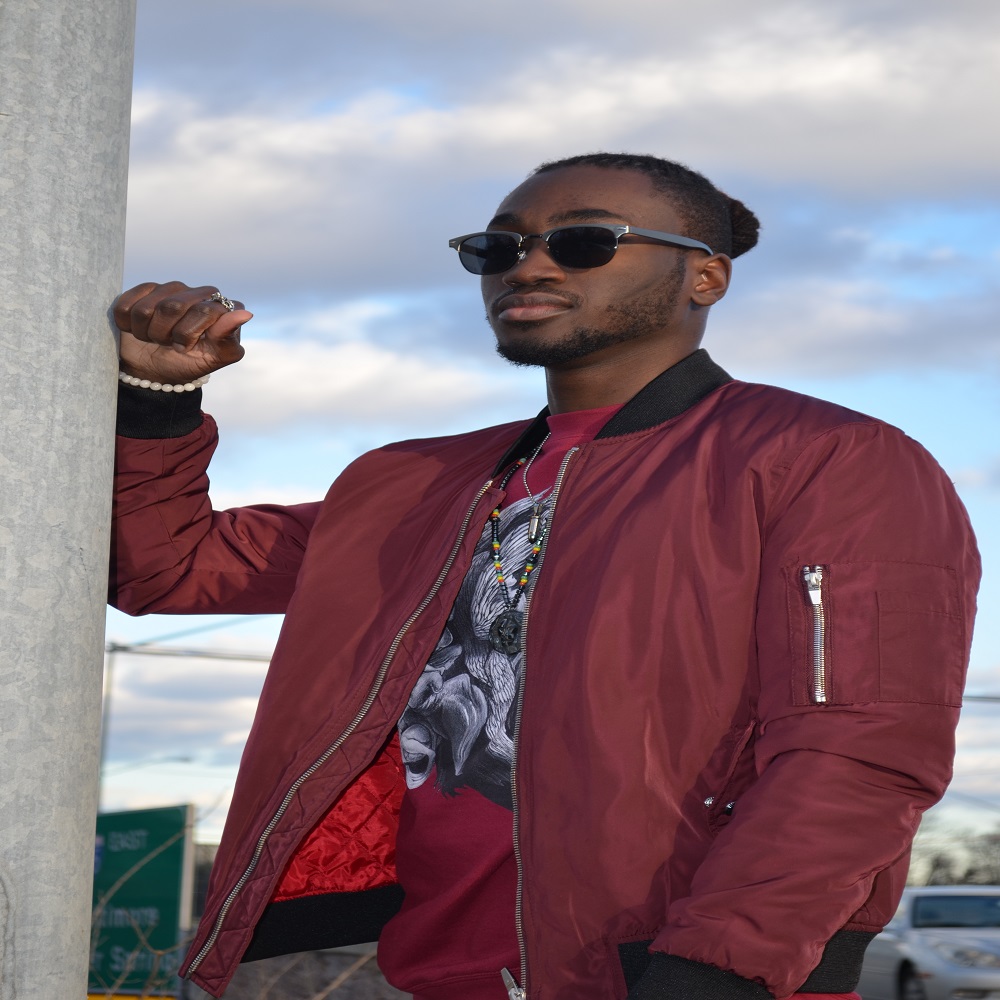 Prophet Mike speaks truth to the world through music
while touching on hot-button issues
WASHINGTON, D.C. – Prophet Mike is an artist who isn't afraid to be controversial. In fact, you
could almost say that he seeks out controversy and even instigates it through his music. It's
kind of the cornerstone of who he is as an artist.
"When I rap I'm talking about politics or what's happening in society today," said the fast-rising
musician out of Washington, D.C. "It could be abuse or abortion or racial division – anything
that's riding the wave of what's trending and topical. I'm trying to be more of the Kanye of this
generation. So, yes, I'm definitely going for controversial."
His most recent EP, "Resurgence," is a good example of that thought-provoking and sometimes
antagonistic music. Released in late October 2017, the project is one that explores R&B and pop
sounds while touching on subjects associated with relationships as well as social issues. One
single from the EP, "Nikki," was written through inspiration from a relationship he had with a
woman that he used to work with. Another single, "Facts," was written while he was in London
in 2015. He said they're songs that really fill a unique lane for his particular style of music.
"I do rap, but I don't like to be called a rapper because I'm actually more of a songwriter," he
said. "I write a lot of tracks for female artists or male R&B artists. I write pop and rock and also
produce a lot of those sounds. I'm trying to do everything, not just in one genre. In this
generation of music you have to be more versatile. You can't just be a rapper who can just do
hip-hop – and I'm the guy who can do R&B on one song, then venture into jazz on the next one,
then hit you with rock somewhere else."
Born in southeast London, Prophet Mike has always been interested in music. His family moved
to Maryland when he was young, and his experience between the two countries gave him a
unique cross-cultural perspective that shines through in his music. For the past decade he's
been following in the footsteps of his idols – Michael Jackson, Nas, ABBA and The Beatles – by
writing, rapping and producing. Recent performances in New York and Maryland are just a taste
of what he can do, he said.
He released his first full-length mixtape in 2016 called "Motivation X Segregation." It was the
first time he showcased his controversial side, with songs like "Shootas," "Beat Killer" and
"Black and Proud" proving to the world that Prophet Mike is an artist whose lyrics are relevant
and hyper-aware of social justice issues happening all over the globe.
While riding the wave of success from "Resurgence," Prophet Mike said he's back in the studio
and hoping to release three full EPs, with the intention of really sitting down and crafting a
classic album over the next two years.
"I really want God to work through me so I can take time and build something prophetic,
controversial and, as always, deeply touching and thought provoking," he said. "I want to find
new ways to evolve my style and music."
To listen to Prophet Mike's music, or to follow him on social media, please visit:
https://twitter.com/LilMikeX
https://www.instagram.com/prophetmike21/
https://www.instagram.com/chris_21od/
https://open.spotify.com/album/1wgI8zJ5Sxsa3mAnN5CHy3
https://itunes.apple.com/gb/album/resurgence-ep/id1299094838
http://tidal.com/us/store/album/80293374
https://itunes.apple.com/gb/album/resurgence-ep/id1299094838
https://soundcloud.com/michael-dadson- 640551900/7-p- mike-nikki- mix2