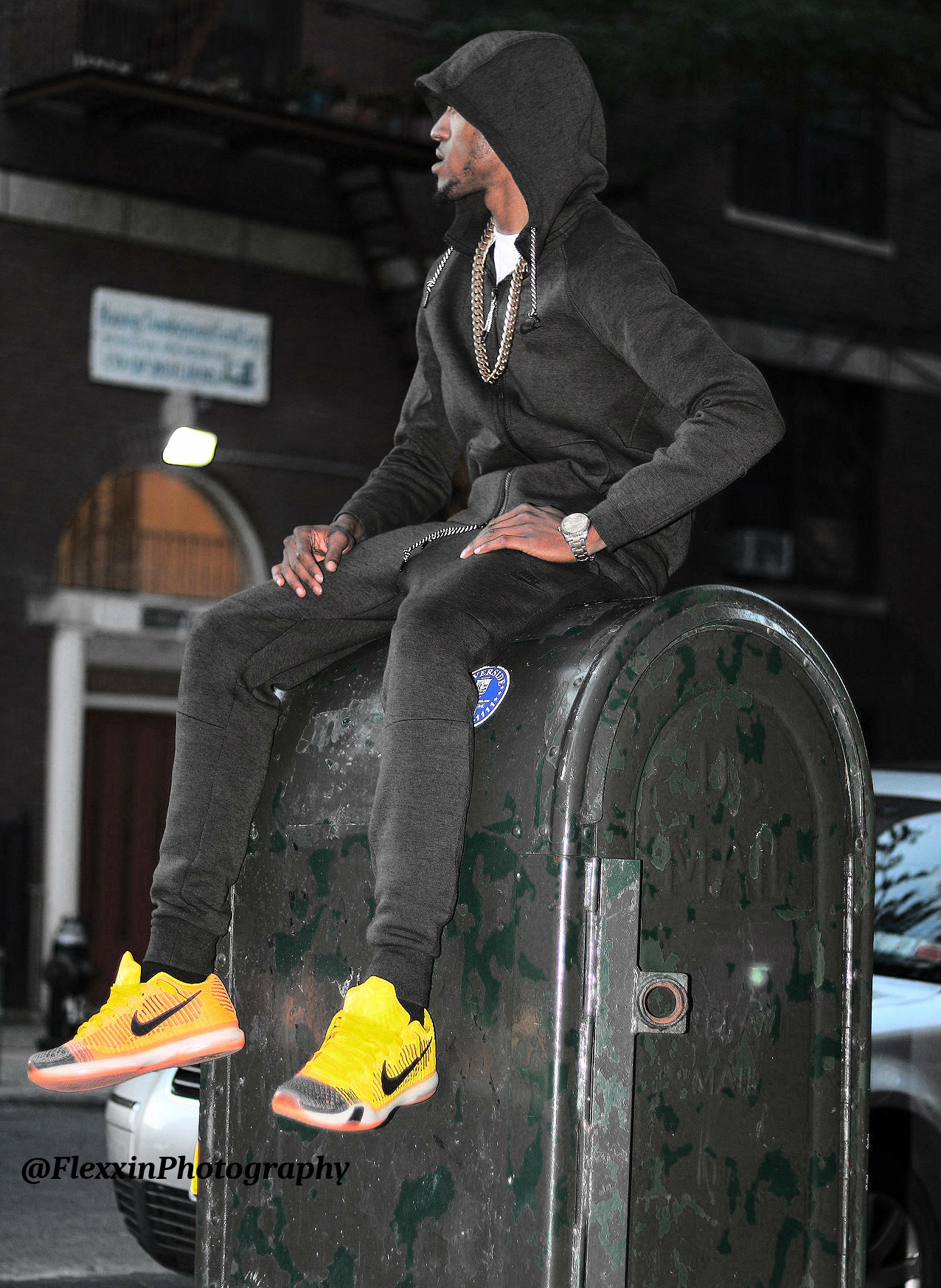 Bronx Producer and Artist D-Stackz Plans to Release
New Project after the Success of "My Sh-t" and "Jungle"
LOS ANGELES, CA – Straight from the endless hustle and bustle of the Bronx,
New York, esteemed artist and producer D Stackz is here to make waves in the
industry. When D Stackz decided to pursue a career within the music industry, he
looked to his father for inspiration. Through watching his father grow his own
career in their home studio, D Stackz ultimately developed the desire to follow
suit. Little did he know, with hard work and dedication, his production would take
him further than he could've imagined at the time.
Initially, D Stackz began putting himself out there, and connecting with local
artists in the studio. It wasn't long before word got around, and D Stackz' musical
abilities caught the attention of so many in the industry. Though, D Stackz didn't
become complacent, and decided to take his career to the next level as a
recording artist. "I've been rapping, and I've really been venturing out. I want to
come forth as an artist, and right now I'm working on my projects with
songwriting," said the artist. The artist's lyricism stands out among any average
song, and further verifies that D Stackz is truly the jack-of- all-trades.
Fans will be happy to learn that D Stackz is currently working on his next major
project. All songs included in this project will be produced by D Stackz himself,
and feature various artists throughout. Through this, D Stackz will fuse a type of
southern flair with the hard-hitting rap New York is known for. "I would have to
say it's a mix. There's a little bit of Atlanta and New York. There are some real
808-driven" beats. It's going to be real catchy with an emotional influence," said
D Stackz. When it comes to his style, everything is so organic and strategically
put together. Take his record with A Boogie Wit Da Hoodie, "My Sh-t", which
went platinum at the end of 2016. D Stackz refuses to place limits on himself,
and it shows within his track record- literally and figuratively!
Looking ahead, D Stackz has major plans in the works for himself and the
landscape of his future music career. Though the artist currently owns his own
production label, S.N.G. Inc., he is committed to taking it a step further in
developing up-and- coming artists. His desire is to change the game, as he did
with his production on "Jungle", which achieved gold status. Through his vast
capabilities within all facets of music, there will be no surprise when he
accomplishes this.
Make sure to follow D Stackz on his social media sites below, and stay tuned for
the release of his upcoming project!
https://twitter.com/DStackz_SNG
https://www.instagram.com/dstackz_sng/
https://soundcloud.com/dstackzsupreme
https://open.spotify.com/album/6kZ7UskdstqSA7UtqE9ooG
https://itunes.apple.com/us/album/eazy-single/1331603504?app=itunes&ign-mpt=uo%3D4