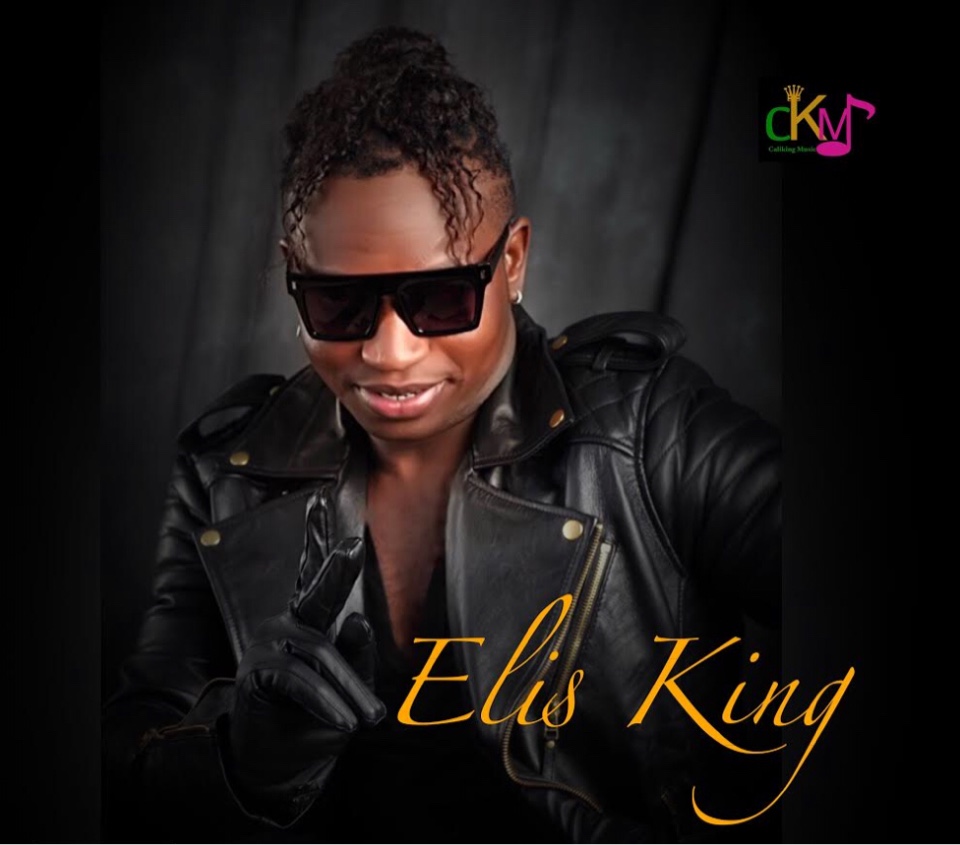 New artist highlights Hollywood with help from African heritage
LOS ANGELES, CA – Emeka Peter – stage name Elis King – is a singer, songwriter, producer,
rapper and businessman who has a world of music knowledge at his fingertips.
Raised in Africa and America, Elis King grew up in three different African nations before
eventually moving to the U.S. to pursue a music career. His grandparents migrated from
Jamaica to America. His mother was a recording artist in the 1970s and 80s who was actively
looking to be signed with EMI Studio in Lagos and worked as a recording artist. She later got a
music deal with Tabansi Recording in the mid 80s, during which time she met Elis King's father.
But even after becoming a mother, she never gave up on her music career, and from the
moment he was born, Elis King said he was destined to follow in her footsteps.
"Literally almost from the moment I was born my mom had me into music," he said. "She was a
singer and would bring me with her to the studio. She was really into music, and as a result I
have always loved music. It was literally put into me from the moment I was created."
Today Elis King works as a recording artist, just like his mother, albeit in the thriving music
scene of Hollywood, California. In fact, his new single, "Hollywood Beauty," is a song that he
dedicates to his new home town and the culture that thrives all around him.
"It's a song that talks about how beautiful California is," he said. "I'm talking about the state's
weather, and sunshine, and how it's really pretty. It's the perfect place to live. Everything that
you'd expect from California is right here in Hollywood, and you'll see that in the music video."
That song and video should be released soon. But in the meantime, Elis King said he has
another recently released single called "Sexy Body" that is lighting up the West Coast. Quickly
becoming a staple in clubs all throughout LA, "Sexy Body" is a hard-cord rap/pop fusion that
taps into the rock genre. It's a song that Elis King said has been embraced by bikers around
town, but he said it's one that anyone who enjoys a pretty woman will love.
"It's pretty simple," he said. "It's a song that talks about sexy bodies and pretty women. When
people hear it, I want them to think of a hard-core party guy. I want people to see me as
someone creating a new style of music. It may not sound familiar, but if you give it a chance
you'll recognize African beats with pop, rap and rock all infused together. It's a party song for
night clubs and strip clubs – especially when you play it and watch how the ladies are rolling on
the pole, shaking their ass. That's what you are going to see from the music video coming out
soon"
Elis King also expressed that he is dedicating the song "Sexy Body" in appreciation of all the
pretty women out there by means of bringing back the love and respect that has been taken
away in recent times. He hopes the song will encourage men to love and trust their girls, ladies,
and moms to make a better home and future to all in love.
To listen to Elis King's music, or to follow him on social media, please visit:
https://mobile.twitter.com/Elisking_ckm
https://www.instagram.com/elisking.ckm/
https://soundcloud.com/Elisking
http://store.cdbaby.com/cd/elisking