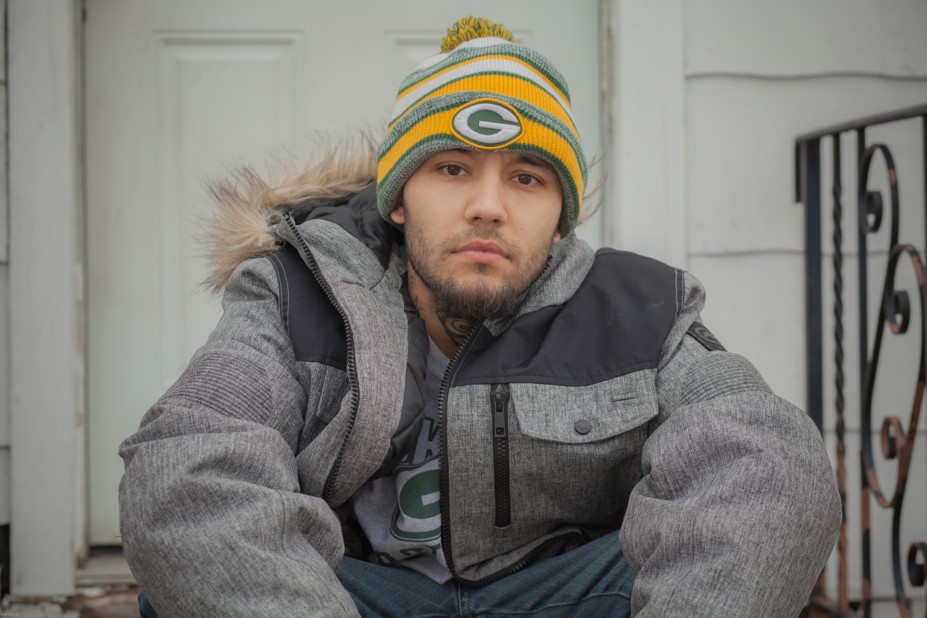 Wisconsin native uses life's hard knocks to
connect with others through music
GREEN BAY, WI – Justin Smith describes himself as a 40-year- old living inside of a 27-year- old's
body. His myriad of life experiences goes well beyond his years, and as such he has a vast pool
of stories to pull from that he shares with others through his music. And it's those stories –
which are relatable to people of all ages and walks of life – that are grabbing attention across
the country with his new music.
Hailing from Green Bay, Smith is an up-and- coming artist whose new single "Pain" is the perfect
example of the kind of music and stories he's telling. It's mellow, serious tones couple with
lyrics of life in ways that listeners can immediately connect with. The song deals with
relationship loss and frustrations with government officials and even corruption and greed
surrounding the pharmaceutical industry. It's a song that Smith said is indicative of the kind of
music he likes to make. When asked about Green Bay's music scene, Smith said, "It's bland,
however Toronto's music scene was bland, too, until Drake put them on the map." He also said
that he's "fully prepared to put not only the city of Green Bay on the map, but the whole state
of Wisconsin, just like Giannis Antetokounmpo is doing with the Milaukee Bucks."
"I don't like where mainstream music is headed these days, and I want my music to be different
from that," he said. 'There are so many impressionable youth out there who need positive role
models, and I want to show them that there are positive people out there. I'm not gang banging
or carrying a gun or doing drugs – I'm not rapping about any of that. I'm trying to influence
people to make their lives better and show them that they're not the only people going through
troubles."
Smith said he grew up in a strict home with a father who had a military background. That father
never wanted him to listen to hip-hop or become involved in that culture, but at age 9 the hip-
hop culture burst into his life on its own. It was while he was visiting a cousin during a
sleepover. The Marshall Mathers LP was put on by his cousin, and Smith said his mind was
awakened.
"I didn't know there was anything called rap or hip-hop at the time," he said. "He put on 'The
Real Slim Shady' and it was history from then. I never looked back. It's why I am how I am, and
it's why I have a passion to connect with fans how I do. I love how Eminem is. I love how he
went right at people – especially politicians, who would criticize him when they were out there
doing worse things than he was. So I hope my music affects people the same way. When people
hear my stuff I want them to say, 'Damn! This guy has gone through the same shit that I've
gone through in my life. I can't believe he's making music about the same things.' I want people
to hear my stories and feel like they can pull me out of the song and put themselves in there
and feel like it's about them. I'm just a down-to- earth and relatable person."
When asked about his career goals, Smith said, "From the day I started making music, my No. 1
goal has been to be able to provide for my family as well as getting my message to the massive
potential fanbase I have out there. I feel like inking a deal with a major label would help me
accomplish both of those tasks. Another major goal of mine is to collaborate with artists like
Eminem, G-Eazy and Kevin Gates."
"Pain" is the first single off an upcoming mixtape called "The $mithTape," which will drop on March 14. To listen to "Pain," and other music from Justin Smith, or to follow him on social media, please visit:
http://www.facebook.com/smith031491
http://www.twitter.com/riprudydemar1
http://www.reverbnation.com/smith31491
http://www.soundcloud.com/smith31491