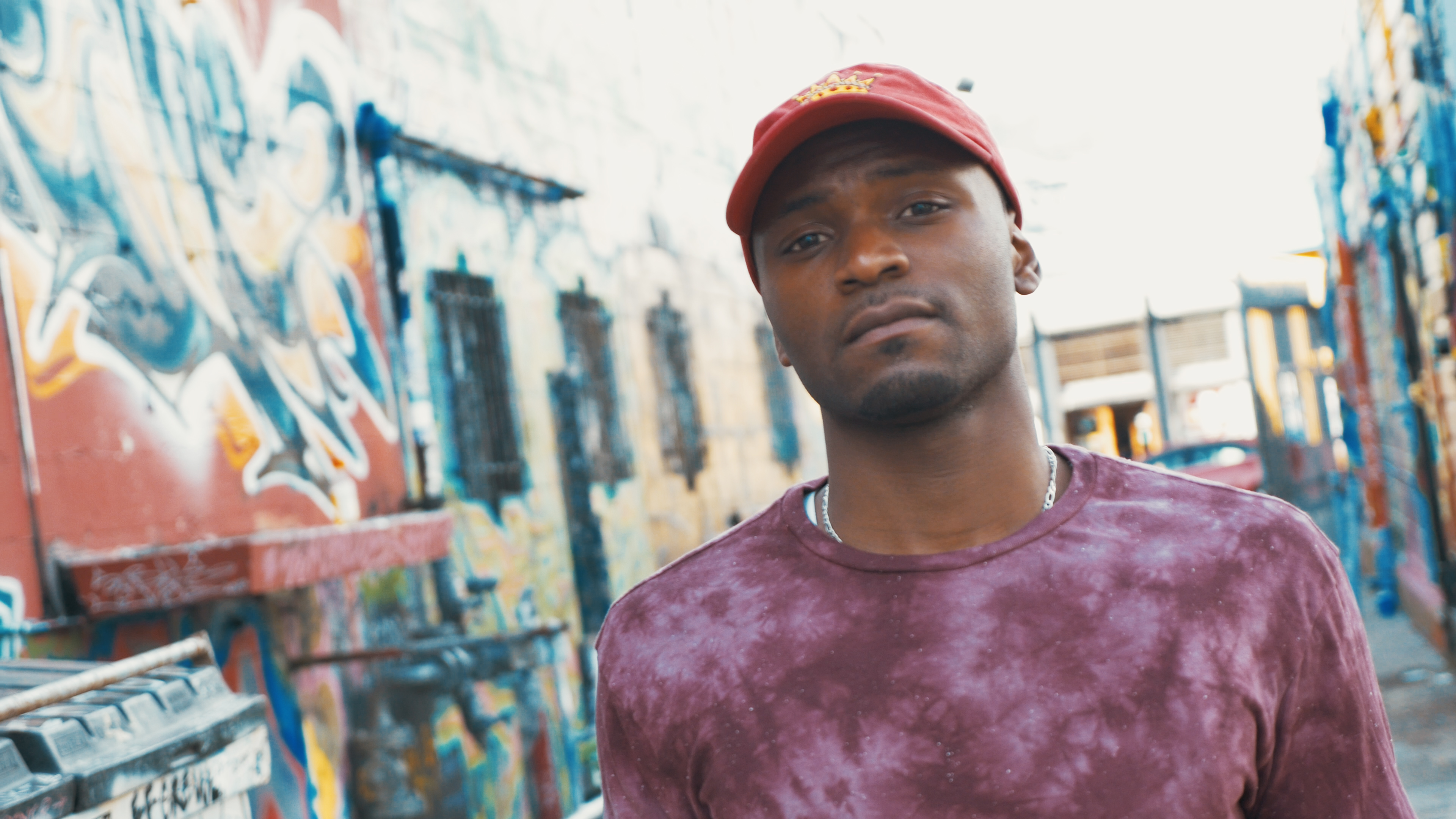 One-on-one mentorship from legend Sean Price helps launch career of
new hip-hop artist Kev the Pope
BROOKLYN, NY – It's not often that an aspiring musician gets to have an unofficial
apprenticeship with a legitimate star, but that's exactly what happened for Kev the Pope.
Born and raised in Brooklyn, New York, Kev lived in the same building as legendary hip-hop
emcee Sean Price. As a young boy, Kev was heavily influenced by a musical family. His older
brother and sister were into hip-hop, and his father was into reggae. As he grew up, he began
experimenting with a combination of those two genres, while also dropping in sounds from pop
and R&B. By age 12, Kev shot a video in front of his building. His dad told him to play some of
his music for Sean Price. He did so and every day since then, he kept hanging out with him.
"I knew he was living in the building, but at the time I didn't really know who he was," Kev
recalls. "I wasn't too in tune with his music, but I would play basketball with him from time to
time and I started to check out his music. I decided to rap for him one day, and he loved it. He
gave me my name on the spot – Kev the Pope – and from that day forward we used to chill
every day. As I got older he would introduce me to a lot of people in the industry and he really
blessed me with some keys and some knowledge of the game."
Today, Kev is using that knowledge to create a successful career for himself. His sound and style
are unique, and his lyrics are beginning to serve as anthems for many people around the
country who come from the struggle and who face adversity. He writes songs about true stories
and things that have happened in his own life or the lives of those around him. And his songs
are diverse, with sounds and themes that will relate to many people of many demographics.
"I really think I can reach a lot of people because my music is about the struggle, but it's also
about motivation," Kev said. "It's not just for one group. It's not just one sound I have. It's
versatile with a lot of different flows and sounds and concepts. With me it's not just about
catchy hooks, it's about being lyrical and having a message and content that's marketable and
timeless. My music is in tune with what's going on in the world today, but it also gives you that
90s feel that invites you to sit back and listen to a whole album without skipping anything. I feel
like that's what my music is – the kind of music that two generations from now you'll still be
listening to."
Kev's most recent release is a single called "Get Ready." It's a smooth song that he said gives
listeners the vibe of wanting to take their girl or wife out for a nice night out. The music video
for the single features a girl getting ready to go out on the town – putting on makeup, trying on
different outfits and jewelry, fixing her hair and doing all the things that a woman does before
going out.
"It's very catchy and I've gotten a lot of good feedback about the song already," Kev said. "I've
put out a lot of singles over the past two years that have been doing pretty well, and I'm
excited for this new one. A lot of people are relating to it."
Kev said he also has two shows coming up at the end of January – the first on Jan. 21 at The
Barbary in Philadelphia, and the second on Jan. 27 at Lovecraft in New York City.
To find out more about upcoming performances or new music releases, or to listen to Kev's
music, please visit:
https://www.instagram.com/kevthepope
https://mobile.twitter.com/kevthepope
https://m.soundcloud.com/kevthepope
https://itunes.apple.com/us/artist/kev-the- pope/1045739349
https://open.spotify.com/artist/7iRWaBp4aahE7YsEr5lDu6
https://www.reverbnation.com/kevthepope?profile_view_source=header_icon_nav
https://m.youtube.com/watch?v=TeeBSAmh4Jc