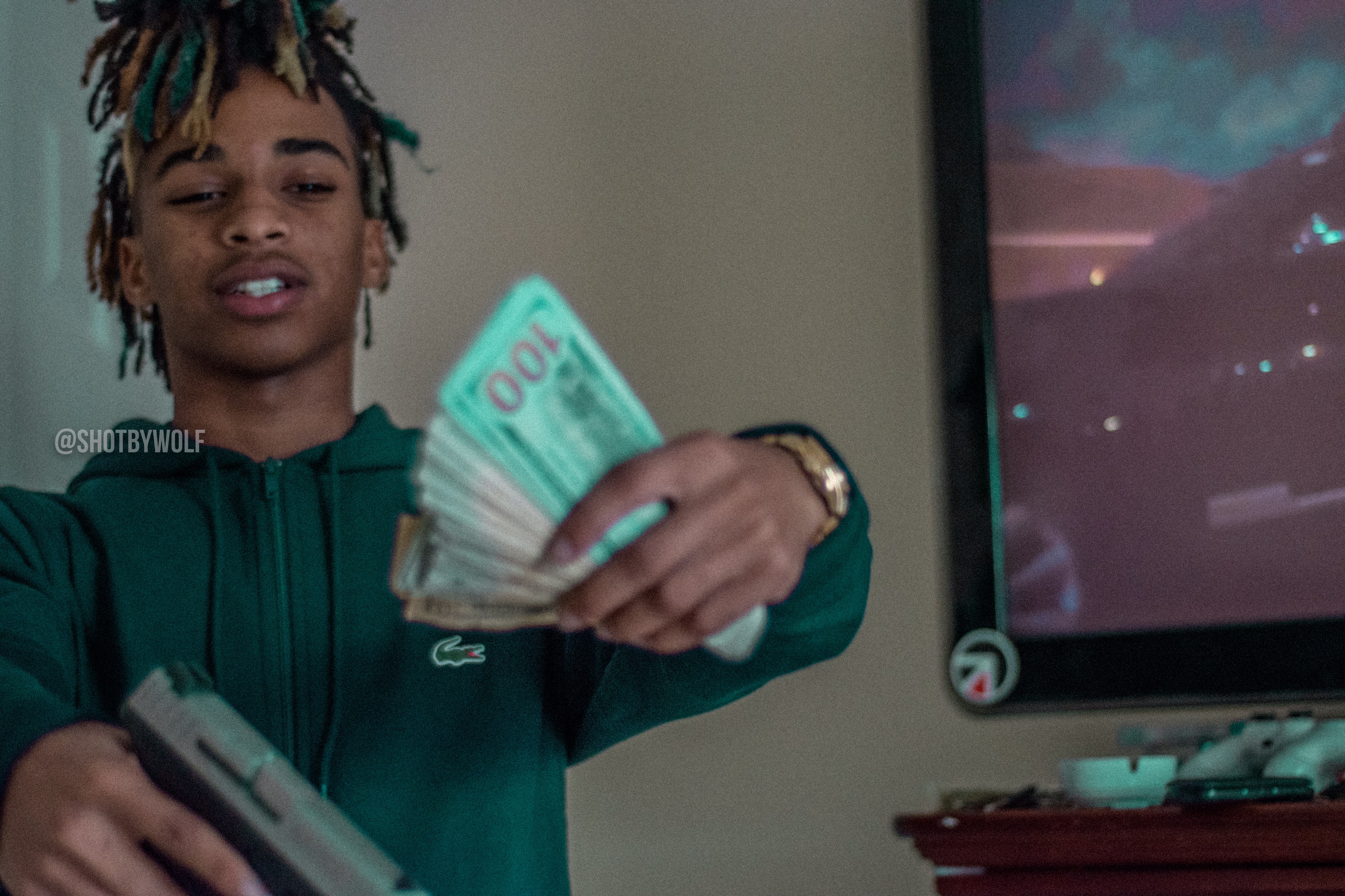 TwoBand Sam heeds advice of passed love one by staying true to himself through music
SMYRNA, GA – TwoBand Sam's skill as a rapper can be traced back to the early lessons he got
from his step-father, Rene. An old-school rapper who went by the name Six, Rene was a man in
TwoBand Sam's life that became a second father.
"He was rapping when I was young and he got me into it," Sam said. "He taught me rhyme
schemes and told me about different ways to better my rap skills. He would have me read the
dictionary to get better at using words. And the best thing he ever taught me was to just be me.
Just chill and treat others well – if you're cool, then I'm cool. I was 7 when he died, but all of
those things left a big impression on me."
Today TwoBand Sam is a fast-rising hip-hop star coming out of the outskirts of Atlanta. His
name comes from his tendency to be extra careful with his money – traveling with two stacks in
two separate places at all times so as to avoid losing all his money if he were to ever be
mugged. Two stacks of money equals TwoBand … and he combined that with his love for Tucan
Sam from the Fruit Loops Cereal.
His newest project is a single called "Tha Man," which is not only self-descriptive but also his
attempt to announce to the world his arrival on the scene. The single dropped on Dec. 16 and is
already making waves.
"Basically the idea is about people who have money and how others are always trying to brush
up to them and be like 'Tha Man!'" Sam said. "I'm the one you want to talk to. I'm showing you
that I'm the one you want to know."
The song is an upbeat, club song for "people who are balling," Sam said. It's a song that is
indicative of his style of music – full of energy but inspired by unique beats, with lyrics that have
foundation in real-life situations.
"I'm not too fast and I'm not too slow," Sam said of his music. "I just vibe with the beat. Every
song is a beat feel. And my lyrics aren't just like I'm saying just anything. I'm speaking real stuff
while at the same time bringing that energy. I'm making it as modern day as possible for people
to enjoy while still staying true to the basics. I'm someone who hopefully can help others to
make decisions and inspire them. That's why I make different songs for different reasons. One
song is for fun, and when you hear it you can vibe to it. Another song might not tell a story, it's
just something you can vibe and listen to. Other songs might tell stories and see different things
in my life. I even have a song where I tackle some social justice issues."
"Tha Man" is available on all digital distribution platforms. Sam said he hopes to follow that
single with an EP in late January that he's calling "LOVE (Loyalty Out Value Everything)." It's an
EP that he said is about staying true to the people who love you and valuing loyalty above all for
those people.
TwoBand Sam also has two mixtapes under his former rap name, CpThaPlug, called
"Flexorcism" and "Rough Beginnings" – both of which are available on Spinrilla.
To listen to TwoBand Sam's music, or to follow him on social media, please visit:
https://www.instagram.com/2_staccs/
https://twitter.com/2_staccs
http://itunes.apple.com/album/id/1321929569
Flexorcism: http://spnr.la/vYrHvtog
Rough Beginnings: http://spnr.la/RKxZpViQ