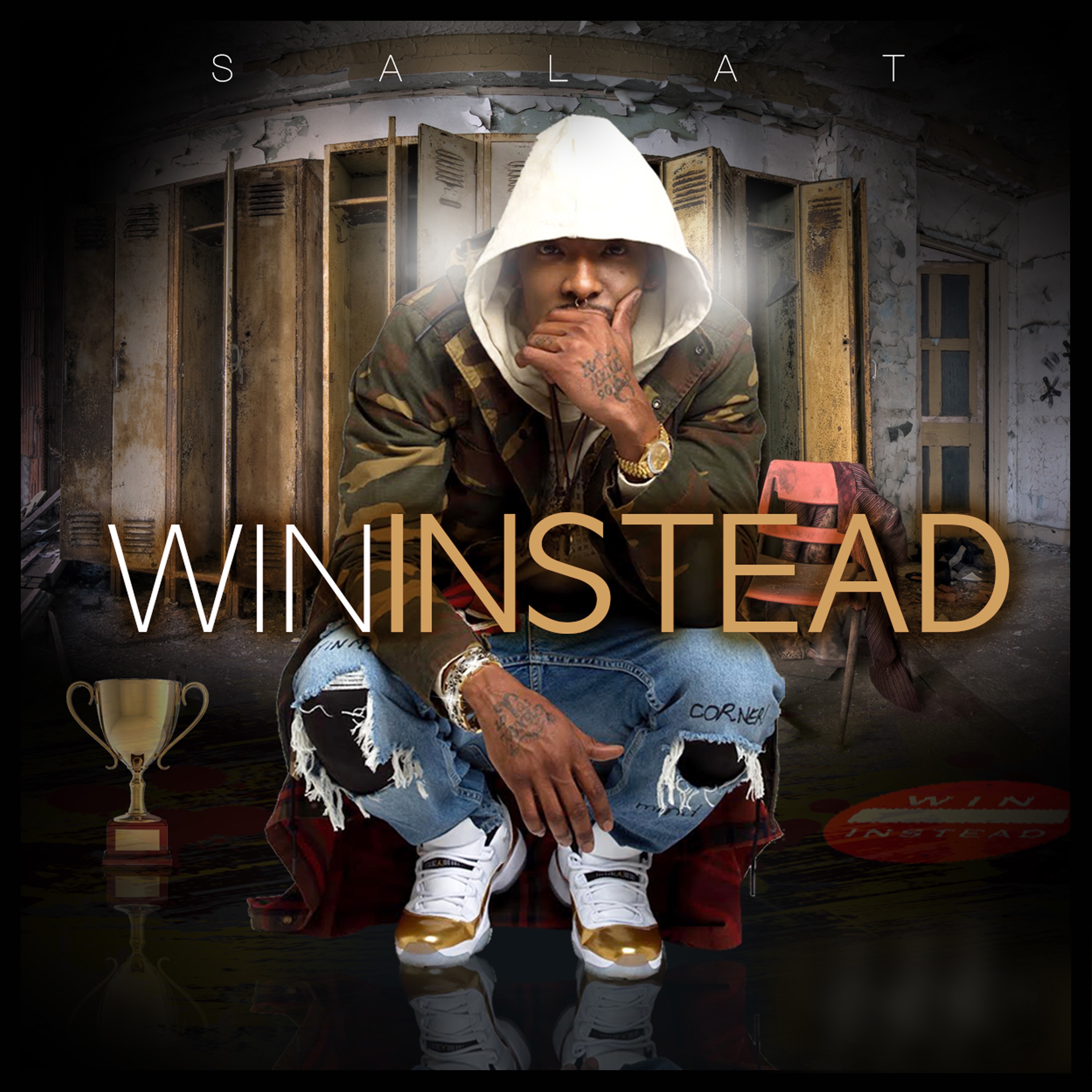 Former federal fugitive uses lessons from life on the run to
inspire others through music
NEWARK, NJ – After years behind the camera, shooting music videos for other artists, Salahadin
"Salat" Williams is stepping in front of the camera to show the world that he, too, has the skills
as a hip-hop artist.
Hailing from Newark, New Jersey, Salat is a man who has seen his fair share of violence and
struggle. Though life has been rough, he's managed to stay clear of legal trouble for the most
part, though there have been some close shaves. In fact, for the past five years he's been
dodging federal marshals and a warrant for his arrest from something he claims he didn't do.
And in 2017, he defied the odds of becoming a statistic within the judicial system by beating the
federal case that had chased him for years. That experience and the lessons he learned from it
fuel the lyrics behind his music – lyrics that help him inspire other people dealing with difficult
situations through singles like his new song, "Win Instead."
"I was on the run for the past five years and in the midst of that I had to sit down and figure out
what I was going to do," he said. "I couldn't travel anywhere because I couldn't afford to get
pulled over because the Marshals were coming for me. My cousin was doing music, so I decided
to get a camera and shoot some videos for him. Soon I was shooting other peoples' videos and
learning the business. The more I worked with artists, the more I realized I have some good
stories to share. So when my name was cleared last year, I found a good writer and told him my
stories about life, then found some beats and a good producer and created this project."
"Win Instead" dropped on Jan. 9 and is what Salat describes as a motivational single that serves
as an anthem to empower anybody dealing with adversity. He said it's a song for people who
are feeling down or feel like there's no hope – people who are insecure about themselves or
their situations and need something to inspire them.
The music video for the single follows the true story of Ausar Walcott – an NFL prospect who
was signed by the Cleveland Browns on a multi-million- dollar contract and then immediately
cut four days later after being charged with attempted murder after a bar fight.
"He was signed on a Friday and cut on a Tuesday," Salat said. "I'm using this video to let people
look at his story. It's a real story. He was locked up but he posted bail and he was fighting the
case on the street. When he got out, he started playing in the arena league, the NFL D-League,
and now he's close to getting a second chance to play in the NFL. Everybody counted him out,
but he was proven innocent at the end of the day and he never game up. His story shows that
through whatever goes on, you can 'Win Instead.'"
"Win Instead" is available on YouTube, Vimeo and Vevo.
To listen to Salat's music or to follow him on social media, please visit:
https://www.instagram.com/iam_salat/
https://twitter.com/FMSLProductions
https://m.soundcloud.com/user-214995862/win- instead