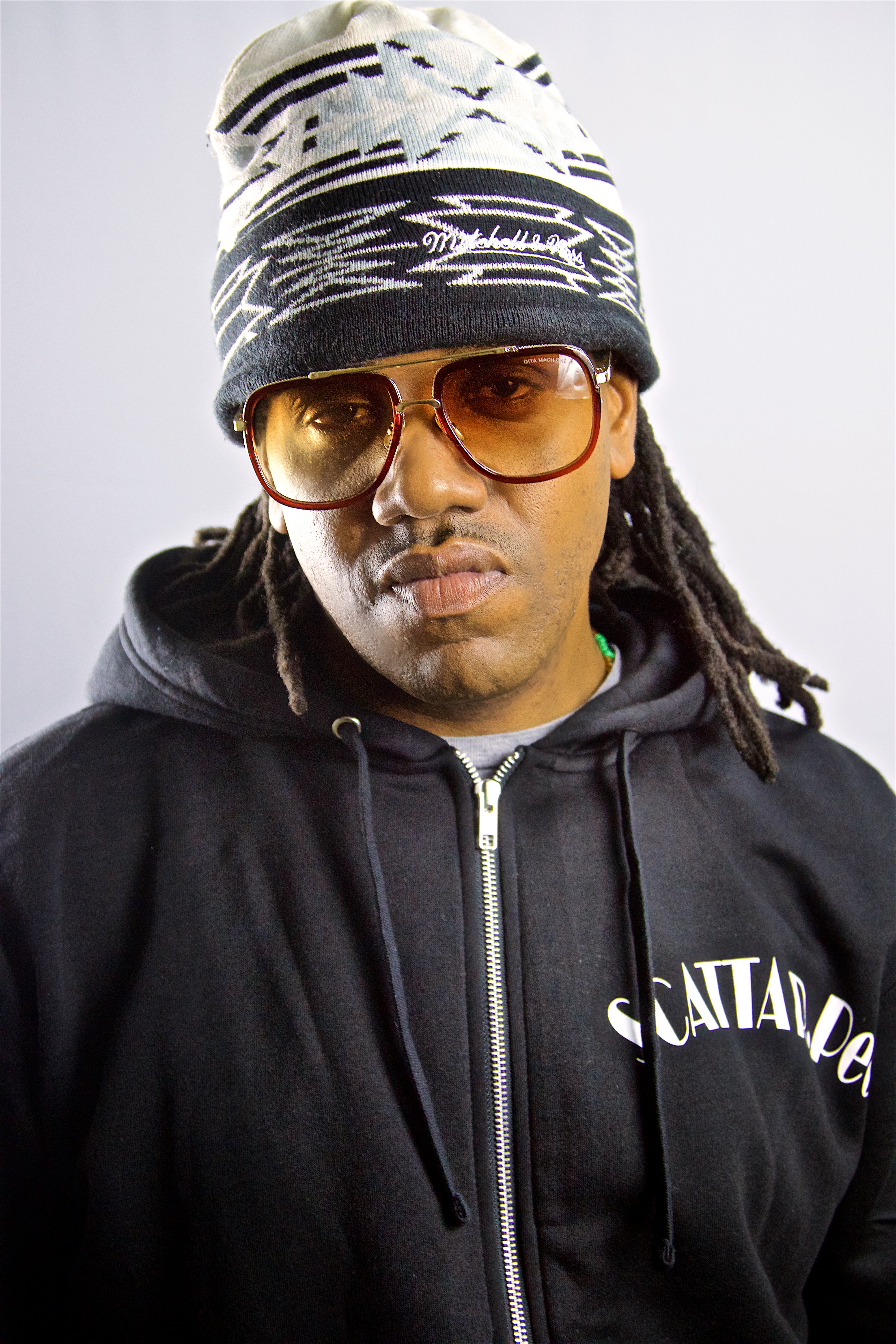 Scatta RP prepares to drop new album with
release of first single, 'Medicine'
TRENTON, NJ – SCATTA R.Pee always looked up to his older cousin growing up. Hailing from
Trenton, New Jersey, he was born into a musical family – uncles who were members of Instant
Funk, a father who was one of the top singers in the state, and a cousin who was signed to
Atlantic Records under the name True Love. Of all the influences on his life, True Love was
definitely the strongest.
"I remember I used to steal his tapes and run up to the attic and play them over and over,"
SCATTA said. "He caught me one time and I remember telling him that I was always watching
him. His career was a big influence on me and when he did a record called 'Love Rap Ballad,' it
was the first time I really saw how the music industry works."
From that moment forward, SCATTA pursued music as a career. He was a founding member of
a group called TRUTH-OR SQ. out of Trenton and together they released a wide range of songs
over the years. In 2009, after releasing five mixtapes, SCATTA released his first solo album. It
was called "Jawanda ECM-Authenticness," and was named after his older sister who also
heavily influenced his music career. Since that time Scatta has released two other full albums
and one mixtape. And today he's preparing to releasing his fifth studio project, an album he's
calling "Da Agriculture." Every song on the album is produced by Divine Drummah, and the
sound throughout is one that not only nods to the early greats of hip-hop but also to Scatta's
unique sound and style.
The first single from the album, "Medicine," is a perfect example of how SCATTA is pushing the
expectations from hip-hop by turning common conventions on their heads.
"This song is basically about the need for hip-hop with substance to it," he said. "It's not the
everyday radio song that you hear nonstop nowadays. It's mid-temp with an East Coast feel. I
suppose some people would say it has that progressive boom-bap sound, but it doesn't sound
like what's on the radio today. The music I make is more of what you would hear on college
radio or certain golden-era vibes. It's relative because it speaks on issues that people are
dealing with every day. Plus, it's just good quality music. That's what I was raised on and that's
why I gravitated to it when I created this."
SCATTA said he hopes that as people hear his music and get to know him as an artist, they'll see
a guy who is authentic and always stays true to his principles and convictions. He admits that
he'll likely never be the artist who makes music born from the trends of the day. He will,
however, always deliver head-bobbing music that has a story or strong lyrical content. It may be
comical, historical, relational or even just something to party to – but every time it will be
something that listeners can grab onto and take something from it.
To listen to Scatta's music, or to follow him on social media, please visit:
www.scattarpee.com
https://twitter.com/SCATTARPee
https://www.facebook.com/ScattaRPee-Music- 141821665864977
https://www.instagram.com/scattatatt/
http://tidal.com/us/store/album/82950721
Spotify: Scatta R. Pee
Snapchat – SCATTA11