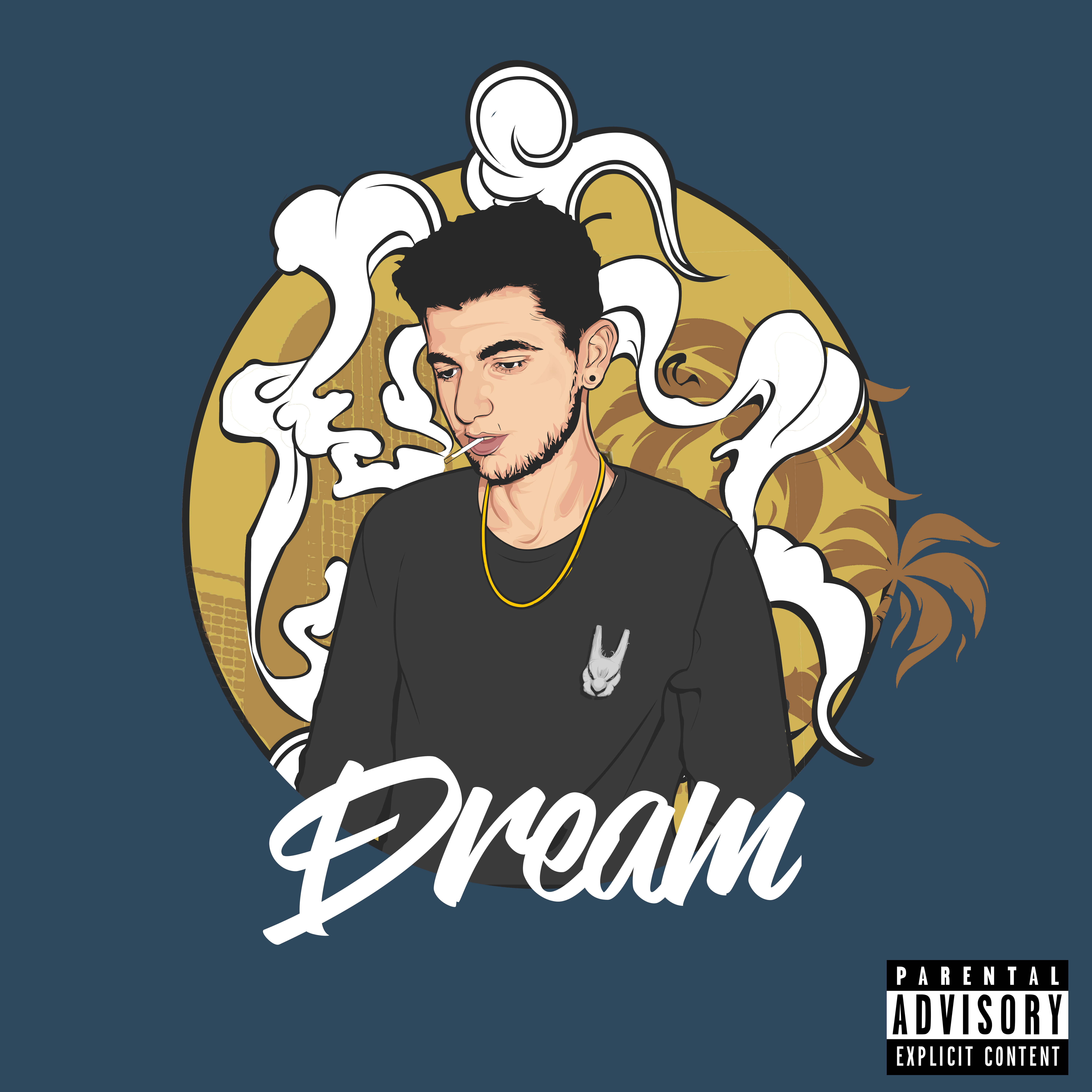 Iraq war refugee brings dreams of his youth to
fruition with new EP 'Dream'
SAN DIEGO, CA – It's appropriate that Zuhair Abed's debut EP is titled "Dream." The artist more
formally known as Zanti Official is a refugee from Iraq, moving to the U.S. with his family after
war ravaged his country and forced them to flee. When he left his country, he had nothing
more than a dream for something bigger, something better … something that only America
could provide.
The dream was first planted as a very young boy. His father was friends with a radio disc jockey
in Iraq, and the friend would frequently come to their home just to hang out. During those
occasions, it wasn't uncommon for them all to listen to music together and sing. And the more
that happened, the more this DJ noticed Zanti's raw, natural talent. He encouraged Zanti's
father to bring his song to the radio station and let him sing on air. Things looked promising …
and then the war hit, and Zanti never had the opportunity to make good on his father's friend's
promise.
"But when I came to the U.S., I started listening to rap – Drake in particular – and immediately I
wanted to become a rapper," he said. "Drake was a rapper who came from nothing to become
something. I love his style, and every time he posts new music I am a fan. I love what he does
and I love his work. And I want to have a career in music just like him."
After finishing high school, Zanti was forced to get a job to make some money. But every day
after work he would come home and create new music – exploring his sound and trying to
create something that was unique and different. He began to explore themes that circled
around his dreams – what it takes to become successful, what success looks like and painting
pictures of what life could be some day if he dreamed big enough.
"That's what this EP is about," he said. "It's about dreaming about the life that I want to make.
It's about me having a house in LA with dope cars and working on my schedule and being my
own boss. Everything is possible, and I know that if Drake can go from nothing to become
something, so can I."
The EP features six songs that are heavily influenced by trap beats. But Zanti said there are no
other rappers in San Diego doing the kind of music that he's doing. He has his own unique style
that combines rap with melody on top of more rap, and weaves in slow verses with quick
tempos in a juxtaposition of sound and style that is uniquely his own.
The debut single from the project is called "Their Song." It's a song about creating positivity for
other people and trying to inspire them to chase their own dreams. Zanti said he's currently
working on a music video for the single and hopes to drop it next month.

To listen to Zanti Official's music, or to follow him on social media, please visit:
https://www.instagram.com/zanti_official/
https://www.facebook.com/zuhair.abed.3
https://twitter.com/ZantiOfficial
https://open.spotify.com/album/30ZvWxtHhUoiyL2eS4GpjG
http://itunes.apple.com/album/id1333607527?ls=1&app=itunes
https://www.youtube.com/channel/UCYR6S3PT-WsKShpRZxR- VrA?view_as=subscriber
https://soundcloud.com/user-632648461