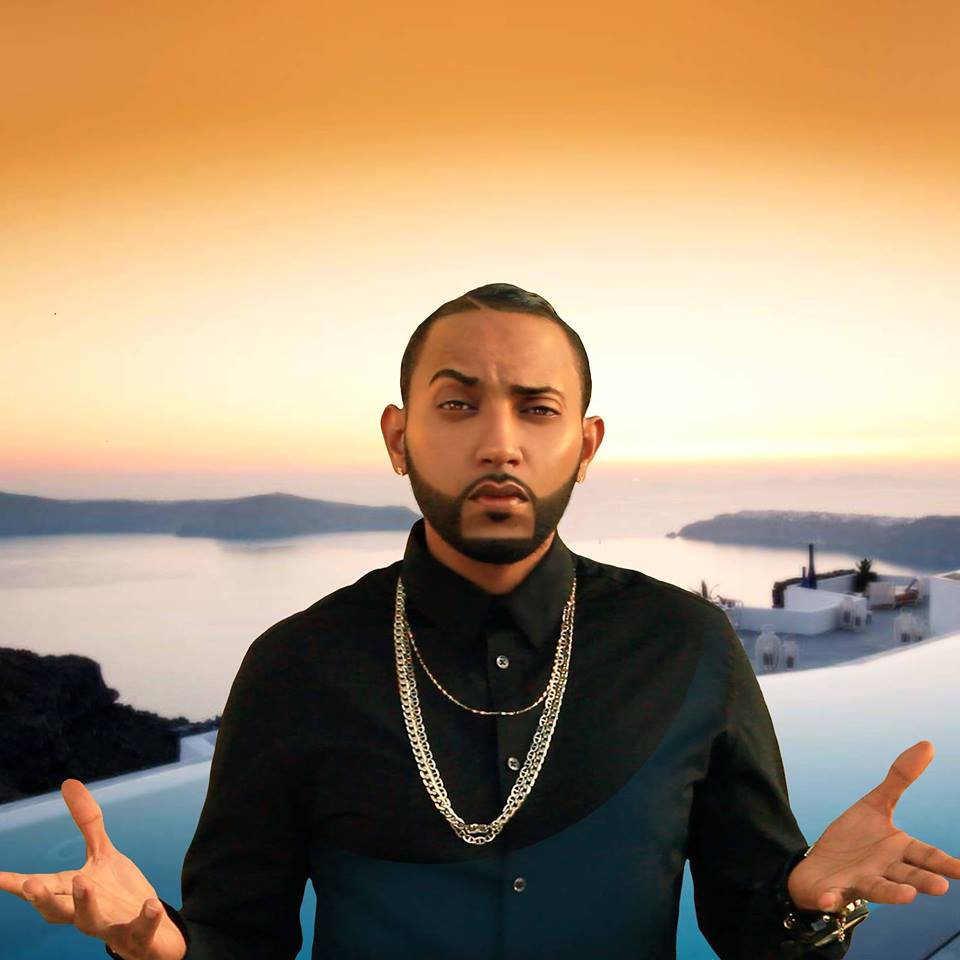 International Recording Artist Cruz Rock is a Rising Star
with his Fusion of Caribbean, Hip Hop and Latin Music
LOS ANGELES, CA – The U.S. Virgin Islands have brought forth a pivotal artist in the
industry, and that is Cruz Rock. The youngest of three children, Cruz grew up fully
immersed in the world of music. He looked to his father for inspiration initially, who was a
pianist in a Latin Band. Continuing to develop his interest over time, Cruz went on to
college, where he would perform at local shows in Ohio. It wasn't before long that the
artist developed a loyal following, which seemed to have vigorously sparked overnight.
As he continued to meet fellow artists and producers, he soon connected with other
industry professionals from Jamaica and Puerto Rico. What stands out about Cruz is
how he refuses to psyche himself out when it comes to making necessary moves in
furthering his career. "I started to expand, and my music began to move more
internationally. I did a lot of performances in Florida, and then moved to New York to
work with MTV's Tempo TV. It went from me being a visual artist to doing so much more,
eventually creating a memorable brand that appealed to so many people," said the artist.
Not only was Cruz moving around the country so quickly, his music began to do the
same. Everything Cruz Rock related caught on like rapid wildfire, and he captured the
attention of so many fans far and wide.
Cruz Rock has accomplished so many amazing successes in such a short span of time.
From being named the number one Break Out Artist by L3 Magazine to top charting in
major countries such as Canada and Italy. Through winning the Best Reggae album in
the Indie Music Awards for 2016-2017, Cruz has spread his musical influence anywhere
that people can listen. As of most recent, he has discovered the next biggest artist from
the Virgin Islands: Nadia. Together, the singers crafted Cruz's latest island-vibe infused
single, "Ready for your Love", from his upcoming album. The artist describes the song
best from his perspective. "'Ready for your Love' was inspired when I heard Drake's
'One Dance'. I started to hear the wave of dancehall and reggae coming back and being
mainstream. All of these artists started following suit with this. It inspired me to come out
and do something with hip-hop, which is what I did in the beginning of my career," said
Cruz Rock. The single showcases Cruz's impressive abilities to fuse different genres
together so effortlessly, which is genius. This makes his music so appealing to the
masses- it's no surprise fans want to instantly get on their feet and move to the rhythm.
Cruz Rock is gearing up for the upcoming release of his third full album. Due out later
this year, the album will bring forth an overall dance feel. "It's definitely going to be a
memorable album with a lot of dance material. A lot of my other albums have more
Reggae, but this one is more mainstream. It's definitely going to make you move, and
give you an upbeat kind of feeling," said the artist. Cruz has successfully honed in on his
signature sound after years of experience and hard work. The fans continue to listen,
and we have a feeling his new album will be a true testament to this.
Make sure to follow Cruz Rock on his social media sites below, and stay tuned for the
release of his album!
Cruz Rock – Ready For Your Love ft Nadia (The Official Video)
https://www.youtube.com/watch?v=vwx7QcNakno
For more information on Cruz Rock, visit:
www.cruzrock.com
www.instagram.com/cruzrock
www.twitter.com/cruzrockiyatola
www.facebook.com/cruzrockmusic