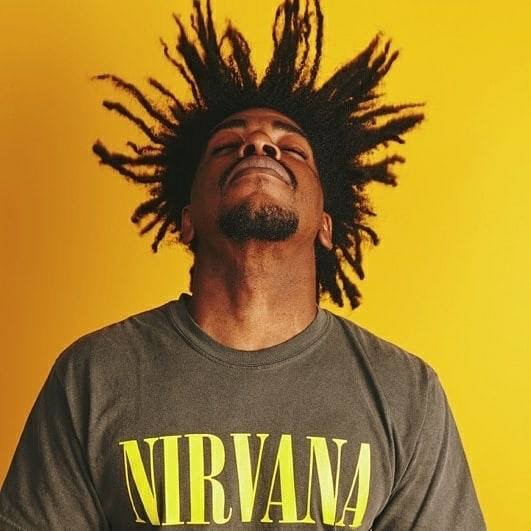 Truez offers hot new album with 'New T.R.A.P.P. City'
AUGUSTA, GA – It's virtually impossible to hate on anything Truez creates. That's because he's an
extremely likeable human being. When he was young, everybody considered him the class
clown. He had a handheld tape recorder that his brother brought home from college, and he
would take it with him everywhere and record himself doing impersonations of teachers and
other people. When he'd bring it to school to let other people hear it, the response he got was
a drug that he hasn't set aside in the years since. In fact, he's been chasing that high he gets
from entertaining an audience almost every day of his life since.
Today he's become one of the hottest up-and- coming artists in the South. His new album, "New
T.R.A.P.P. City," is a testament to the type of music that he creates and the journey that he's
taken thus far in his career. T.R.A.P.P. stands for Trying To Run Away from Problems and Pain –
a theme that he said not only permeates every song on the album, but also is a bit of a
statement of his life currently.
"A lot of the songs are about how hard it is to be a black male in American and the South while
also trying to feed that wave of music that brings content while still using those beats that are
knocking for radio play," he said. "The flow of it all is that I'm rapping over a few beats that
have hard bass and hard 808s. On the surface you might think it's just another trap album, but
if you're a lyrical person or you love content, you'll see that it's feeding into that kind of vibe. It
has a certain flow to it and it has a lot of metaphors – in many cases they could have three or
four meanings in one line. I also have the ability to rap fast and speed up. I tell stories. I
harmonize. I'm a great arranger. I'm a beast of an artist."
Truez has been into music for 15 years and on the scene for the last five years, first as an emcee
and then eventually as a producer and recording artist. In 2013, after working with Julian Bell
and David Tudor, he was finally able to realize his dream and put together his first major solo
project titled "1991: American Rebel Tales." From there he moved throughout New York City
where he partnered with legendary DJ Kay Slay to release "Damn My Lifetime" and
"True3nough." Riding the success from those projects, Truez decided to create his own entity as
a collective label group with then business partner Aaron Grossman. Together they formed
Students of the Game, and Truez eventually released the controversial project "Raw &
Underprivileged" under that label.
His new album is the latest offering from this hot new artist. The first single, "I'm On," will be
already available for fans late January 2018 to check out through various digital distribution
sites, and a music video will be available on his YouTube channel in February 2018. He said he
has plans to release even more music later in the year. He recorded as many as 115 songs in
2015 alone and currently under 360 Entertainment Group developing new materials. In the
meantime, fans can check him out live in concert on March 2 at Sky City in Augusta, GA.
To listen to Truez's music, or to follow him on social media, please visit:
https://www.facebook.com/TruezNATION/
https://twitter.com/trueznation
https://www.instagram.com/trueznation/
https://www.youtube.com/user/TruezNATION
https://soundcloud.com/trueznation