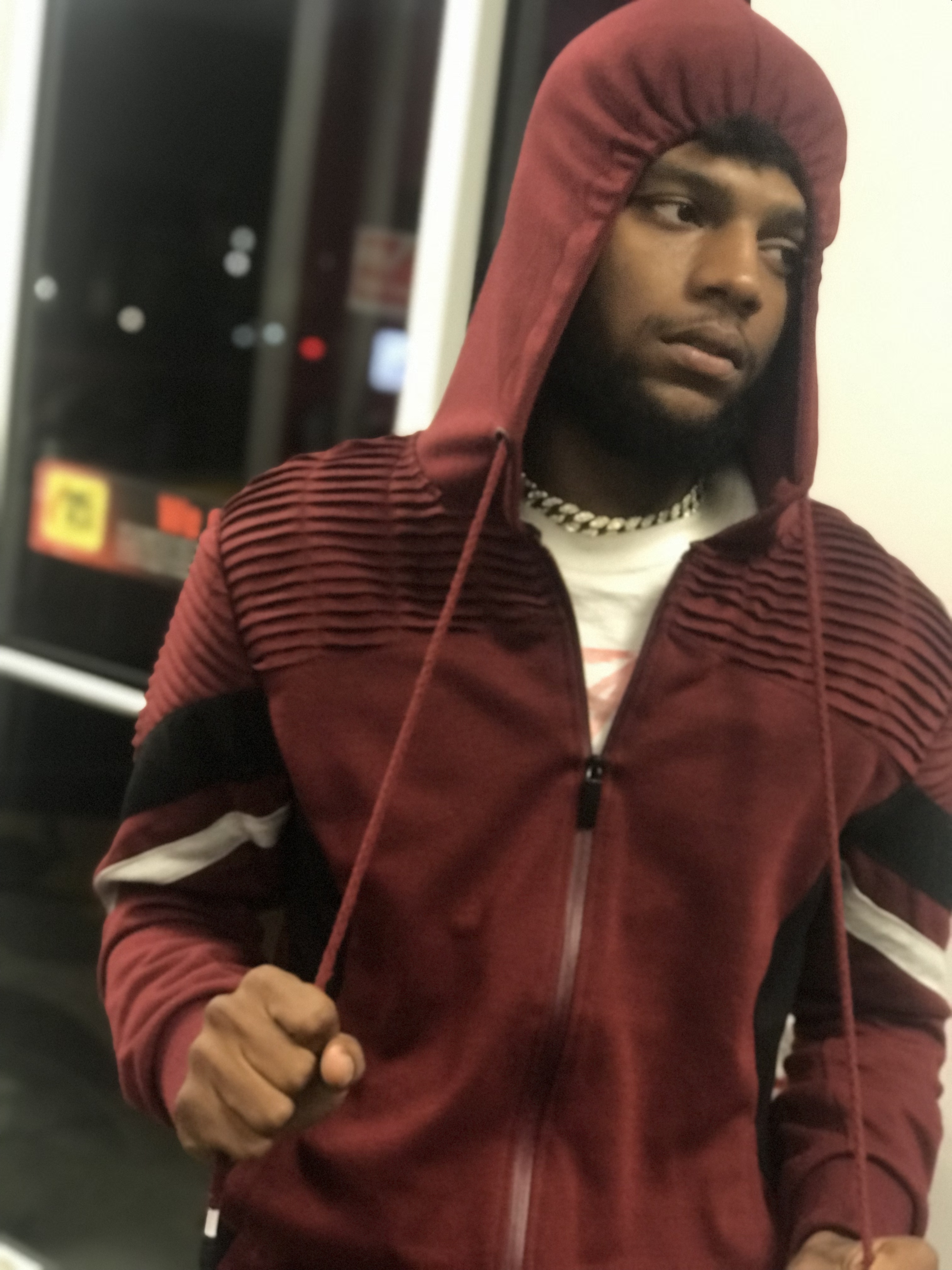 Chantz uses life tragedies to point people toward
hope through his music
PORT ST. LUCIE, FL – Though music has always been a mainstay for Chantz Cooper, it wasn't
until tragedy struck a year ago that he turned to music as a viable career.
In fact, it wasn't just one tragedy, but a series of tragedies that all ran together, one after the other. It started when he lost his job – something completely unexpected and untimely because he and his girlfriend were expecting a baby. But shortly after that, the couple lost the baby to a miscarriage. And as if those two things alone weren't bad enough, Chantz was hit by a car a few weeks later – breaking his back and causing him to be bed-ridden for months.
It was during those months laid up and in pain that he contemplated his life and the moments
that had gotten him to that point in his life. He was faced with the most important decision of
his life: continue with life as usual, or make a drastic change that could be the thing that would save his life.
"There were countless dark days way before that, but this was the breaking point," Chantz
recalls. "I suffer from depression and I've never been an outspoken person, and for the longest
time I left so many things bottled up inside. While I was lying up in bed, back hurting, I thought, 'Why not write those things down? Why not become a voice for others?' I decided I wanted my life to be about making people feel good. If my music can make you feel good when you were feeling bad, that's good!If it also makes you feel my pain while realizing that there's hope through it all, then I've done my job over the top."
Chantz's new album "Paid the Cost" is the penultimate project to summarize his life's journey
and the road he's traveled over the past year to get to this point. It's an album that uses his
own personal tragedies to help other people understand that there are always hardships
behind anyone's success.
"I've been through a lot and I really want to tell my story," he said. "I've lived in basements and attics. I was raised by a single mother. And I've paid the cost to be successful. I went through that to lead up to where I'm at right now and where I'm headed in the future. My goal is to be a big influence with people – to inspire them to be something. Don't always go after what someone else thinks is right for you. Follow what you think is right. If you do that, you'll make it far, no matter what you want to do in life. Unfortunately, a lot of people don't even try."
The album will feature 10 songs, including the lead-off single "Members Only." Chantz said the
inspiration for the song came from all the haters in his life. "Everyone had an opinion and I
wanted to show people that they don't matter," he said. "Everyone said I won't be anything. So
I'm gonna show them wrong."
To listen to Chantz's music, or to follow him on social media, please visit:
https://mobile.twitter.com/dotherightting_
https://www.instagram.com/dotherightting_/
https://soundcloud.com/chantzzztwentysix/
"MEMBERS ONLY":
https://soundcloud.com/chantzzztwentysix/members-only-vloneloubeats